Make Energy Savings with our RJ800 Modular Lighting Systems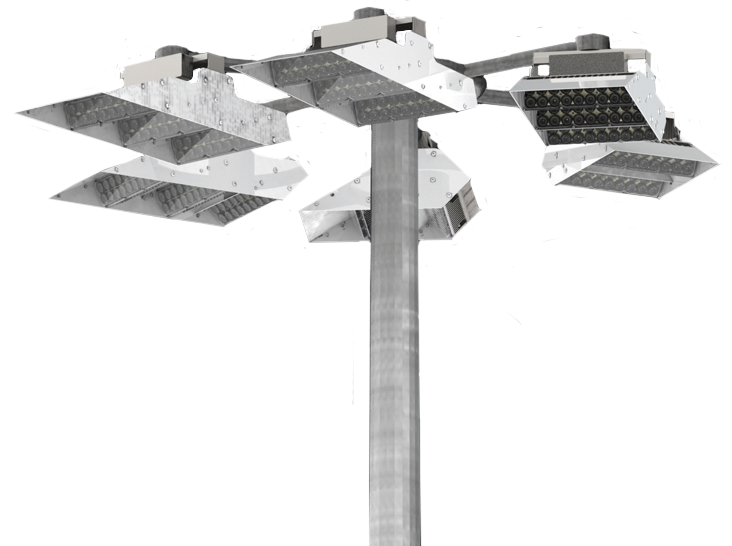 RJ800 Floodlight system provides an innovative new approach to area lighting.
To build a system, RJ800 Modules can be grouped as a luminaire in single, double, or triple configuration and arranged on a mast with full azimuth rotation and tilt function.
Each module is individually selected with one of five opitical distributions and a range of elevation angles to build a combined luminaire photometric output that meets the most challenging scheme.
RJ800 module uses AeroFlow® Cooling System to provide exceptional thermal management. Maximised heat dissipation enabled compact luminaire design, which can be retrofitted onto existing masts.
LUXEON® M LEDs and AeroFlow® together deliver high lumen output with low lumen depreciation over life. This minimises engergy and operating costs by reducing overlighting.
RJ800 offers the extremely competitive solution to replace traditional HID sources with performance, versatility and reliability.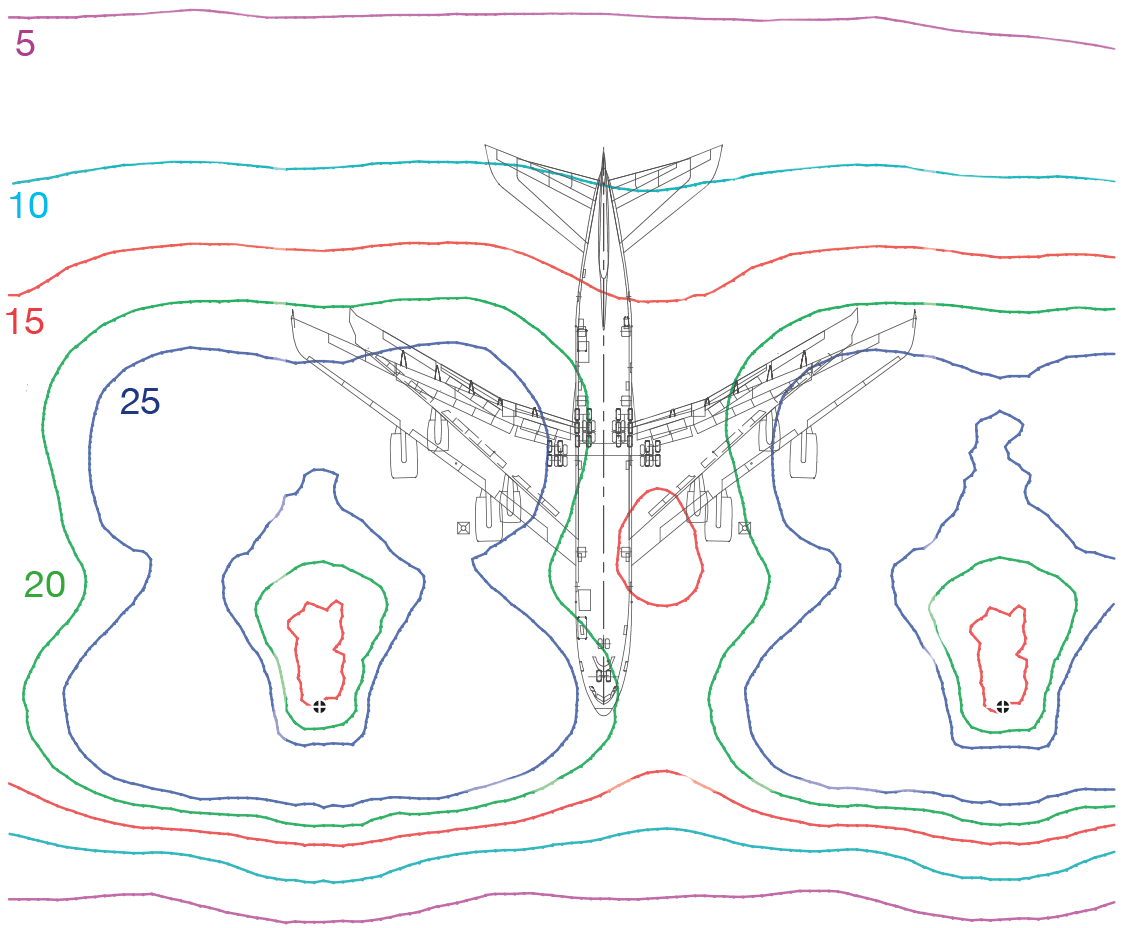 Light Control & Optical Distribution
RJ800 meets the most demanding requirements for area lighting applications such as sports lighting, airports, ports and traffic junctions.
Full cut-off distribution and precision optics provide exceptional control minimizing obtrusive light, glare and upward light without compromising the lighting performance.
Opical distibutions supported include spot beam, medium beam, wide beam, extra wide beam and oval beam.
RJ800

Energy Efficiency

example table data
The table below shows the energy saving for a typical Airbus A380 aircraft stand.
*HID Luminare LOR = 84%. EM driver efficiency with 10% loss.
**Average power consumption over life with CLO for lumen depreciation MF = 0.90
| Light Source | Nominal Power | System Power | Number of Units | Total System Power | Energy Savings |
| --- | --- | --- | --- | --- | --- |
| SON-T | 400W | 449W* | 8 | 3592W | - |
| RJ800 | 150W | 143W** | 18 | 2582W | 28% |